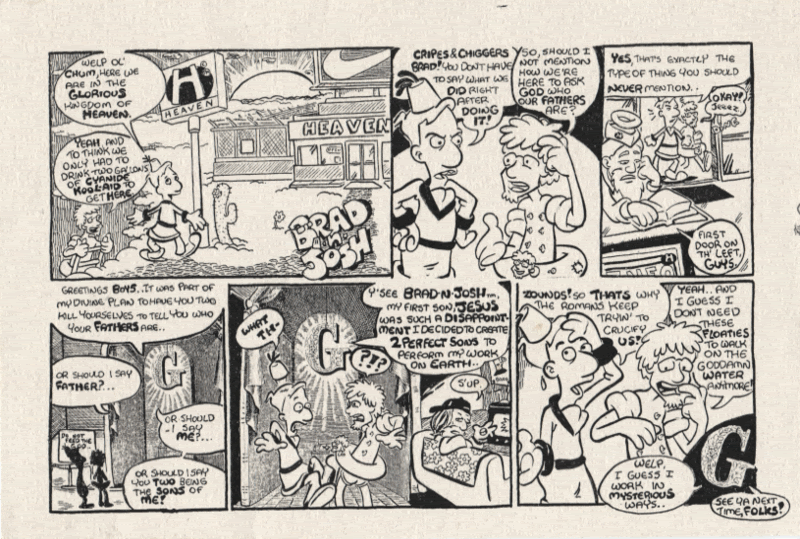 So, this is it. This is how Brad N' Josh ended. In fact, it's never seen print- that is, until NOW… and that's only if you consider the internet print, and I don't.
I guess you'll always run into problems when you depict God in a comic strip.
Anyway, click on the Brad N' Josh tag for more on the history of our comic as well as the comic itself. Wait, was that too pushy? Well, do it if you feel like it. I am not your boss.