Howdy partner! Hand me a rope. I always feel a little blue after a comic con. Especially when the comic con was as happening as Fanaticon. I can't even begin to tell you how many things were great about Fanaticon, well, I guess I kinda sorta did, so I will keep on in this manner.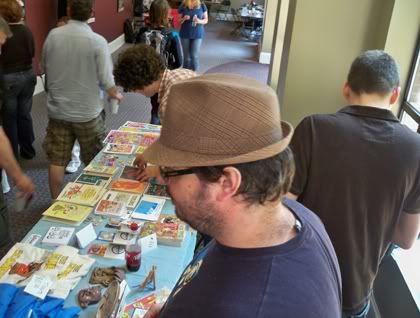 This was the first year for Fanaticon in beautiful Asheville NC and, from where I sat, it appeared to be a rousing success. Unlike other comic shows, this one broke the chains and took place inside a museum, which is much nicer than, oh let's say a ballroom in a hotel or a convention center. There was a touch of class in the air, despite the deodorant free nerds. I am kidding. Well, not about the class, but this wasn't your regular-run-of-the-mill nerd gaggle. No sir. Instead there was a good cross section of people of all walks of life (last I heard, attendance was over a thousand.) Men, women (LOTS of women) children, teens, hippies and gutter punks alike meandered around and actually bought stuff. I saw many costumes, which I appreciate, and I certainly miss seeing at the small press shows. Instead, while at SPX's or APE's, I just keep looking around and thinking I see myself all over the room. "Hey, there I am! Over there, that's me" I think. "No, wait, I am sitting right here."
I digress.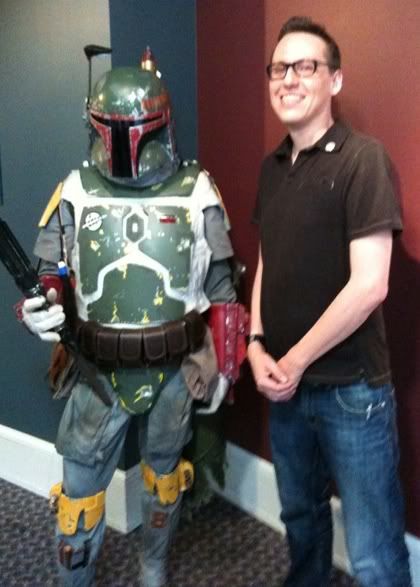 Fanaticon had it's panels n all that, but another unique touch was the bands rock and/or rolling in the courtyard. We saw some pretty entertaining bands like Falcon Lords and How I Became The Bomb. Also, this gave me an excuse to get out from behind the table and drink some beer.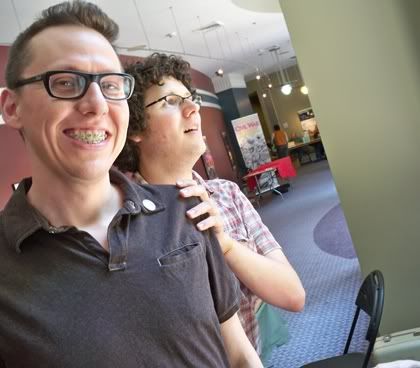 I think what makes a comic show like this a great equalizer between the rabid fanboys and the curious-some-latelys is the fact the show was free. Yes, free. I always had a hard time with the concept of spending admission to go somewhere to spend lots of money. I know this is the only way for the organizers to make their money at these events, I mean, I guess, but I think I saw the future of comic conventions, and lemme tell ya, I like it.
No question about it, I will be back any and every year that Fanaticon will have me…and even if they won't, I'll be back. You better believe I'll be back.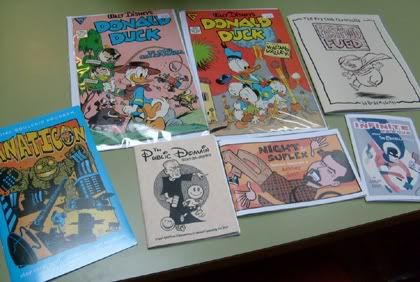 Shit I got: 2 'peek' Carl Bark's Donald Duck comics, Ashley Holt's collection of minis and Brad McGinty's latest, Fry Cook Chronicles.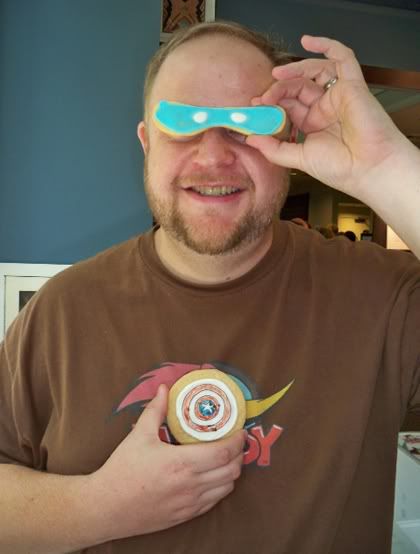 *special thanks to J.Chris Campbell for letting me set up with him. Thank you, J.Chris.