In the interest of blogging more on the new and improved Lattaland site- Quantity over quality I always say!
I post the following:
"Frankenstein's Girlfriend"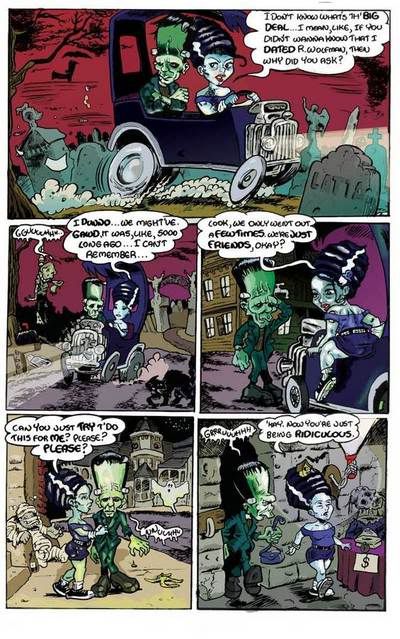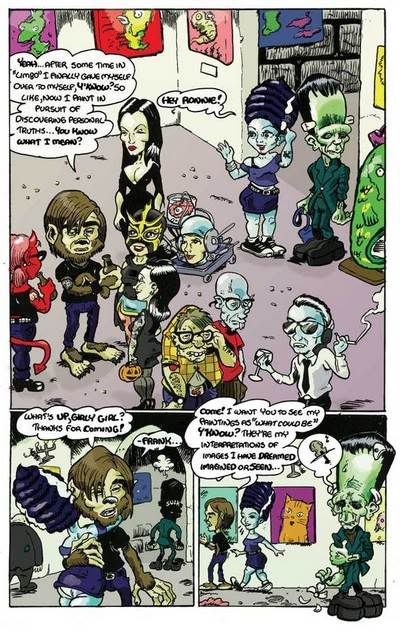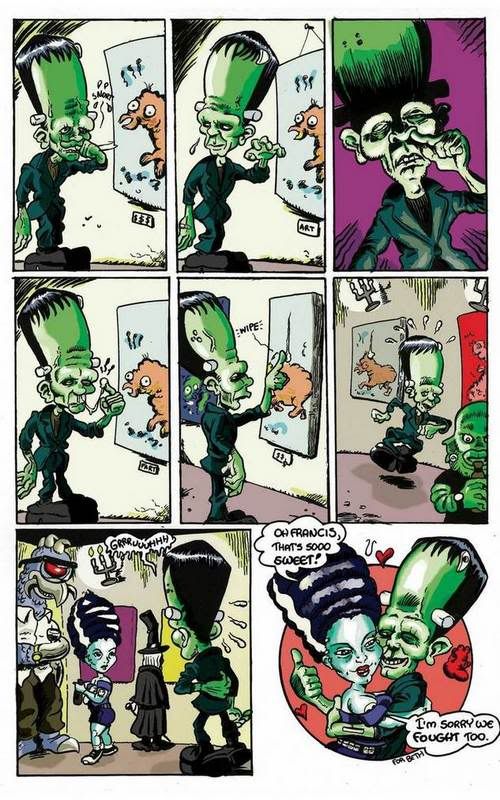 This comic proves once and for all that I am a small and petty man. I don't wanna embarrass my wife and/or myself so I won't go into the impetus for this particular comic but I will say is R. Wolfman is a spoof on a local Atlanta artist R.Land. No, I never put a booger on one of his paintings in fact, I've never met the guy. I got no beef with him at all. I kinda like his work.
Anyway pals, this comic appeared a while ago (3 years ago, to be exact) in Wide Awake 666 which, I do believe, is still available here.