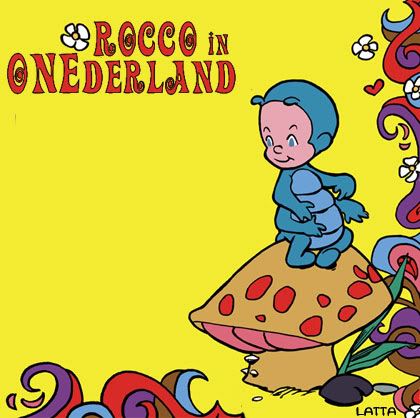 So check it, man. Here's an invitation I knocked out for a first birthday party. I took all the rest of the info off of it, because, quite frankly, I doubt you are invited.
This also marks the second time I mined this 'Alice In Wonderland' poster. Eh, what can I say? It's the first and last thing I see everyday.  Oh,GAWD, who am I kidding? I am a hack! I don't deserve to live!
Anyway, happy birthday, Rocco.