Hey, check out this shirt I got in the mail!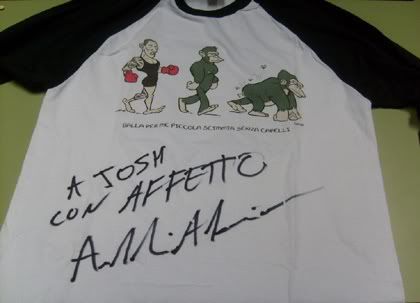 Dig it! The shirt is signed to me by Alessio Andolina, the Italian Savate champion.

I also got an unsigned version for bebopping all over town in with style. Thanks Paul, for this ultra fun project and thank you Alessio Andolina for the presents. I do so love getting mail!